Four years later and edX learners have accomplished so much.
In 2012, edX began with a strong passion and commitment to our mission to increase access to high-quality education for everyone, everywhere. As we celebrate edX's 4th birthday, we look back on all that our edX learners have accomplished and feel so incredibly proud. Take a look below to see how far edX and our learners have come in four short years.
It's time to celebrate you, the edX learner.
As with all birthdays and milestones, there comes a celebration, but this year we want to celebrate you, the edX learner. With over 7 million learners worldwide, we are amazed by all you have achieved and your continued dedication to enhancing your knowledge, career, lives and confidence by taking edX courses.
Hearing from our learners truly encourages us and further deepens our commitment to our mission. A big thank you to all who have shared your stories with us over the years and for letting us know how edX has impacted your lives.
We wanted to share a few learners' stories that really resonated with us. These stories exemplify the power of online education and just how far expanding your knowledge can take you, perhaps to places you didn't think were possible.
We hope you will find these stories as inspiring as we did.
Having been out of formal education for over 10 years, James was able to rediscover his love of learning by taking edX courses. But that's not all his courses were able to do for him. James was awarded a $25,000 scholarship at the University of Bradford to study for an MBA, which he won through an essay competition where we was able to apply what he'd learned from HarvardX and MITx courses.
---
---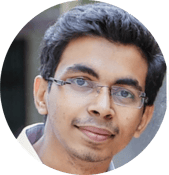 Akshay had a passion for programming, but with no clear career path in sight he was beginning to consider other career options, but then edX launched. He completed a handful of our computer science courses and when his opportunity came to interview at Microsoft his MOOC credentials impressed them so much he was offered a job as a software engineer.
---
---
With two kids and a full-time job, Morgan wasn't sure her dream of going back to school to earn a college degree was feasible. She then learned about edX and Arizona State University's Global Freshman Academy and knew her dream could now become a reality. Morgan is now well on her way to completing her freshman year and she plans to enroll on campus in September to continue on her journey of earning a degree.
---
---
Help support our mission.
We are grateful to celebrate our 4th birthday with our learning community, and our hope is to continue to provide high-quality education to learners worldwide. Our company values are rooted in our nonprofit status, and we hope as we celebrate how far we've all come in these four years you will take a moment to donate to edX.
Your donation will help us create more in-demand courses, develop new learning opportunities and pathways, and increase accessibility for all learners. With your support, edX will be around for many years to come.
So from all of us at edX: happy learning! We hope you will continue to enroll in edX courses, support our mission and celebrate all of your accomplishments.
See you next year as we add another candle to our birthday cake.